JOHN COONEY in 1908
1.4.2 JOHN COONEY (1855- ) Son of John and Mary (O'Rourke) Cooney (1.4). He went to America and worked on the building of the railways. The story is that he sent money home to his father with which to buy a farm. But as the elder Cooney looked for land for his son's farm, people kept asking him for money for the fare to America, and he couldn't say no. Eventually the money ran out and John had to work a little longer on the railroad. On his return to Ireland, John married Bridgette Loretto Meehan and bought a farm at Gurteen, Killashee, near Longford. John and Bridgette raised 5 children - Mark, Edward, John, Alice and Molly. The photo below shows the family, in around 1908. His farm was the site of the Gurteenboy wedding of his daughter Alice to Sean MacEoin. Click on the "Historic Wedding in 1922" page in the left margin for more information on the wedding of Alice and Sean MacEoin.
John and Bridget Cooney and Family, ca 1908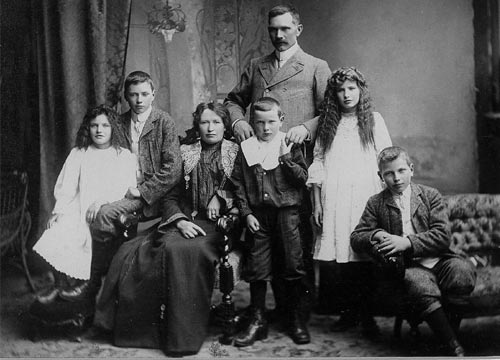 l. to r., Molly, John, Bridget Cooney, Mark, John Cooney, Alice, Ned
......1.4.2.1 MARK COONEY Son of John and Bridget (Meehan) Cooney (1.4.2). He became a doctor and is shown in uniform in the Gurteenboy wedding photo. He was a Major in the IRA and Head Medical Officer of the Western Command. In civilian life he practiced medicine and was Chief Medical Officer of Cavan. He married Margaret Blake and they had eight children. His beloved wife Margaret died an untimely death, and Dr. Cooney subsequently married a second time, to Agnes. Mark and Margaret had eight children, John, Mary, Patrick, Christine, Garrett, Agnes, Fintan and Gemma.
For more on Dr. Mark Cooney and his family, click here or on Dr. Mark's page in the left column.

......1.4.2.2 EDWARD COONEY Son of John and Bridget (Meehan) Cooney (1.4.2). Ned was very active in the Revolutionary period of 1916 - 1922. He attended regular Volunteer meetings in North Longford, and became a favorite of Sean MacEoin and became a member of his "Flying Column". He is shown in the uniform of a Major in the Gurteenboy wedding photo. Ned had studied Civil Engineering but left to go on the run with the IRA before completing his course. He later married Freda, an ex-nun; they had no children. Ned lived on the farm in Gurteenboy and was its last resident. The farm has since been sold off, and the house stands abandoned
Sean and Alice (Cooney) MacEoin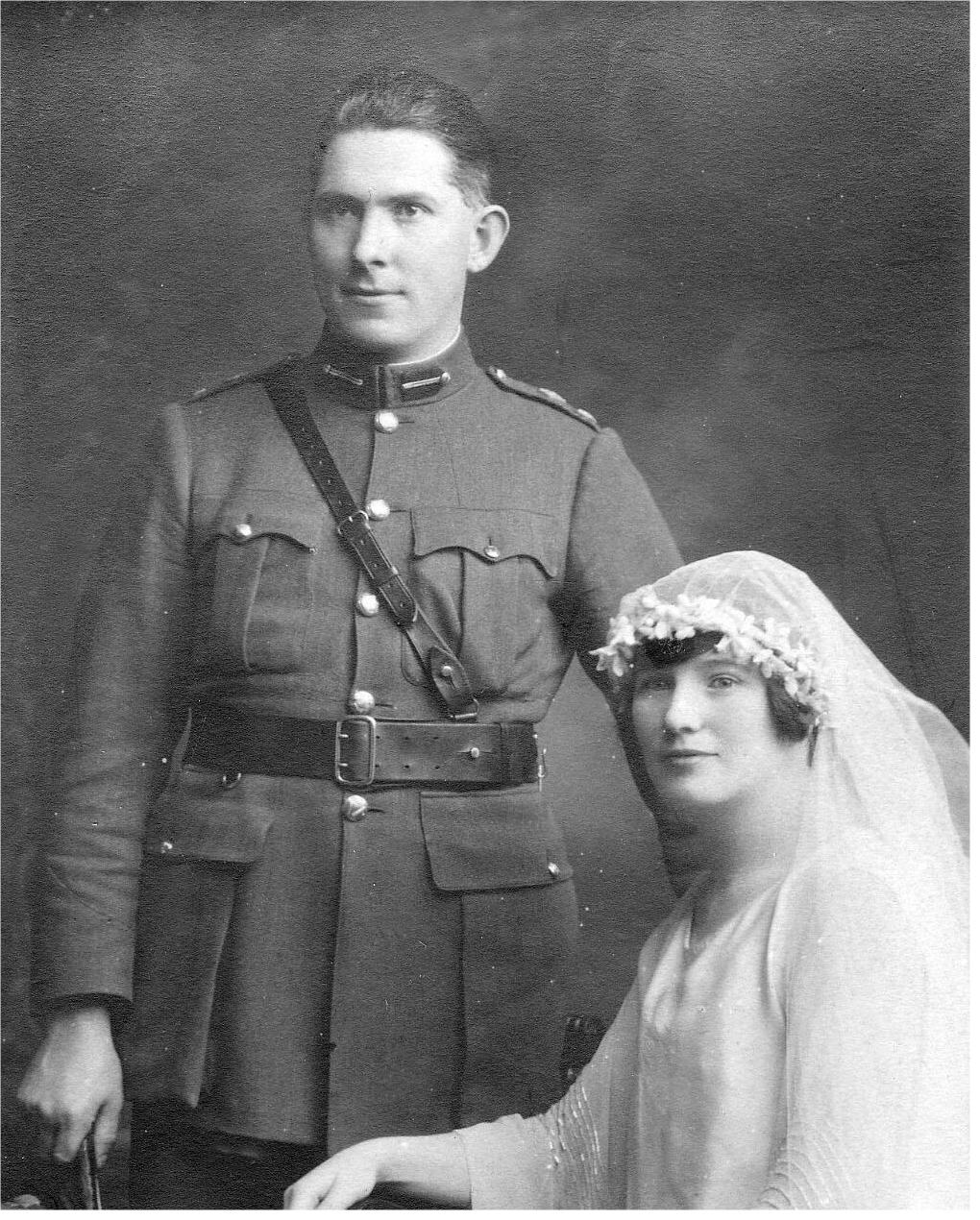 ......1.4.2.3 ALICE COONEY Daughter of John and Bridget (Meehan) Cooney (1.4.2). Alice Cooney first met her future husband in Mountjoy prison, where he was awaiting the execution of his sentence to death. According to Padraic O'Farrell in "The Sean MacEoin Story", she had admired Sean from afar during banquets in Longford when her parents would entertain friends actively sympathetic to the revolutionary mood which prevailed at the time. She heard demands of Sean to speak at a public function and approved his reply that he wanted fighting and not talking. But her first real meeting was at Mountjoy, visiting Sean as a Cumann na mBan, but bringing a message from her brother Ned about Collins' plan for his escape. That plan was not successful, however. But Collins didn't give up, and made the release of his friend a condition for continued peace talks with the British. And when Sean was released and travelled by train to triumphant bonfire celebrations from "Rathowen to Ballinalee, from Colmcille to Drumlish", Alice was with him. O'Farrell says "The pair chatted as the train entered the Millingar station which brought grim recollections back to the returning hero. Then home and repeated celebrations which the couple attended together." A year later they would be married. They had a long and happy marriage, although they had no children. Alice was at MacEoin's side during his service in the Dail and other offices, and during his campaigns for the Presidency of Ireland.
Click here or on"A Historic Wedding in 1922" in the left column for more information on the wedding of Alice and Sean MacEoin.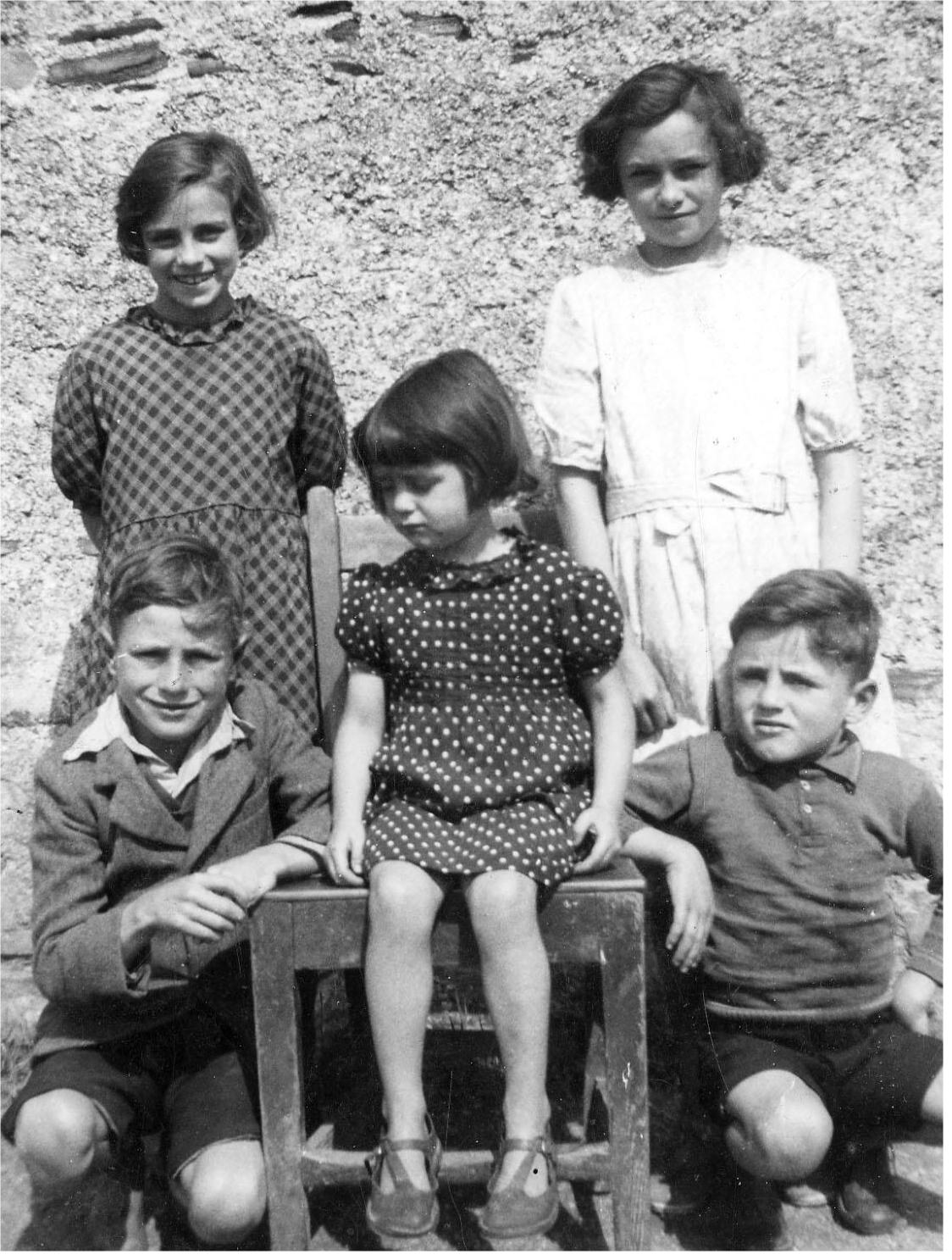 ......1.4.2.4 JOHN COONEY Son of John and Bridget (Meehan) Cooney (1.4.2). John is shown on the "Historic Wedding" page as a young man in the 1922 wedding photo of his sister Alice to Sean MacEoin at Gurteenboy. He married Mary Lennon (known as Maime) and had nine children, eight of whom survived into adulthood. The photo at the right shows five of John's eight surviving children. They are, in the back row, left to right, Kathleen and Marion, and in front, Eamon, Alice and Tom. Not shown are Sean, Mark, Patrick (deceased at 11 months), and Bernadette.
For more on John and Maime and their family, click here or in the left column.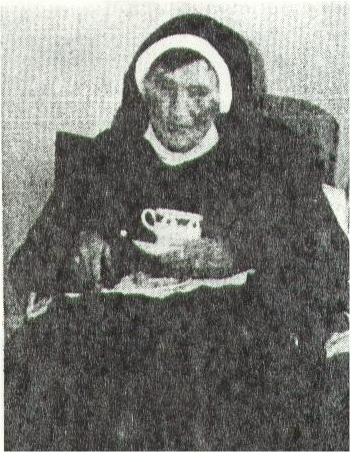 Molly at 96 years of age
......1.4.2.5 MOLLY COONEY (1897-1995) Daughter of John and Bridget (Meehan) Cooney (1.4.2). Here is an exerpt from an interview with Molly (Sr. Mary Felicitas) in April 1993. "You know I'll be 96 in May. 64 years a nun! I started school at 5 in 1903. The teacher was Miss Bridget Louth. She came from Longford on a bicycle, and was very strict. I walked to school each day and for piano lessons would walk to Longford and home again. Later I got a bicycle. I entered the convent, aged 31, in 1928. I was bridesmaid in June 1922 at the wedding of my sister Alice to Sean McKeon. The wedding was at St. Mel's and the reception at home in Gurteenboy. Eoin McDufy was best man. Collins did not say much to me. Arthur Griffith made a lovely speech. McKeon was very fond of my brother Ned. In the early days we went to Curry Church by pony and trap across the fields via Ballintampan. There were 27 children in the girl's school. Daddy would send a load of turf in the cold weather. As a nun, I trained as a nurse, and nursed at St. Kevin's (now St. James Hospital), St. Michael's and later as Superior at St. Kevin's. A lot of Drumlish Cooneys were priests - Fr. Edward, Fr. Mark and Fr. Pat. Fr. Pat died of pneumonia in America after diving in to save someone drowning. Ned used to borrow a car to drive to Volunteer meetings in North Longford between 1916-1922. I myself was in Cumann Na mBan."